Welcome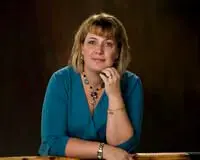 "Helping to turn the pain of two into the joy of one...."
Is your relationship falling short of all that you had hoped it would be? Has the stress from careers, daily living, children or families along with fatigue prevented you from experiencing the closeness and intimacy with your partner that you desire? Do you have difficulty sharing how you really feel and what you need? Do you remember what it is that brought you both together and long for the time when you were both free to just enjoy each other and felt truly and deeply united? It is easy to become distracted and slip into a routine.

I want to help you reconnect with your partner and feel that closeness and love that brought you both together. It is easy to get distracted by daily responsibilities, careers, children and families. Now is the time to start focusing on each other and your relationship so that you can rediscover what it is like to be in a passionate, committed and supportive relationship. Through positive communication and learning to share your current needs and desires you are allowing your partner the opportunity to meet you and share in a fulfilling and satisfying relationship.

I provide a warm and safe environment for you both to openly and supportively share what it is your heart yearns for and where you can both learn in a non-judgmental and nurturing way the skills needed to return to a time in your relationship that was full of love, hope and happiness.

I look forward to the opportunity to speak with you so that we can get started. You don't have to lose another precious moment with your partner. You deserve to have that fulfilling, passionate and satisfying love that others may only dream of but that is available to you both now!